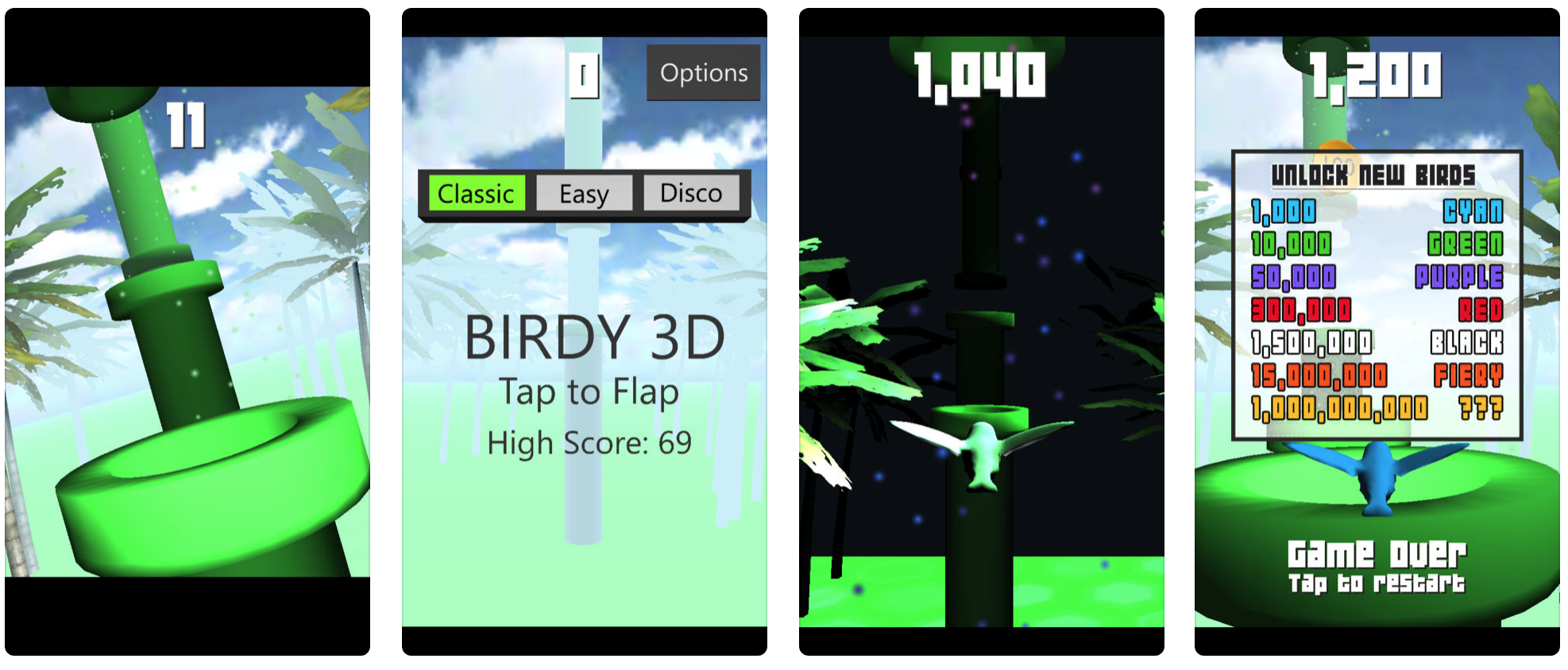 Birdy 3D is a first-person Flappy Bird mobile application (iOS and Android) that was released on both the App Store and Google Play store, receiving over 200k downloads. Upon releasing the game, I noticed that it had immediately gained some popularity, receiving over 10k downloads in its first week. I decided to launch a grassroots marketing campaign for the app, creating Facebook pages, inviting all my friends and family, and advertising (for free) by posting on social communities like iFunny. Soon, several pages with thousands of followers started reposting my content, giving the game some great publicity. The game has received great reviews, maintaining a 4.8 star rating on the App Store.
Software
C#
Unity
Blender

I built the first version of this project in one weekend, within a week from when I first began to experiment with Unity. I was so excited to learn game development; my mother always reminds me of how determined I was on this weekend to complete the app, not sleeping until it was submitted on the App Store.
I learned so much in this first week with Unity. I learned about C#, I learned about Unity, I learned about the App Store submission process, and I learned about my own interests. There is nothing that will get in the way of me learning new technologies to create products that I am passionate about.